Sing Street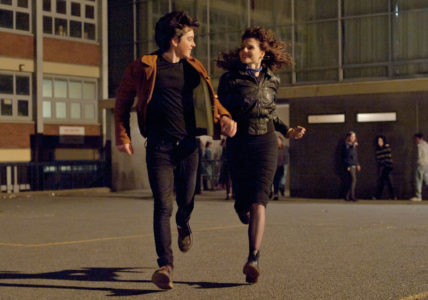 A timeless story about how every band starts with a beautiful girl.
It is not easy being a teenager in Dublin in the '80s, especially if you are from a poor, dysfunctional family where arguments and door-slamming are a daily occurrence. And transferring to a strict Catholic school does not help much either. Young Conor finds an escape in a band he puts together to impress beautiful Raphina. New wave, synthpop and punk can be heard all around, and bands like Duran Duran and The Cure, among others, become Conor's new idols; music becomes an instrument to deal with fate's misfortunes. An Irish musical comedy by John Carney, author of Oscar awarded Once.
Awards: Atlanta Film Critics Society Awards 2016: Best Song. Denver Film Critics Society 2016: Best Original Song. Irish Film and Television Awards 2016: Best Actor in a Supporting Role. Nashville FF 2016: Special Presentations, Best Original Song. And other prizes.
Program
| Mon | Tue | Wed | Thu | Fri | Sat | Sun |
| --- | --- | --- | --- | --- | --- | --- |
| | | | | | 1 | 2 |
| 3 | 4 | 5 | 6 | 7 | 8 | 9 |
| 10 | 11 | 12 | 13 | 14 | 15 | 16 |
| 17 | 18 | 19 | 20 | 21 | 22 | 23 |
| 24 | 25 | 26 | 27 | 28 | 29 | 30 |
DEF
se mi
líbí