The People vs. Fritz Bauer
The story of the man who hunted down Adolf Eichmann and brought him to justice.
In post-war Germany, the country is being rebuilt and Nazi war criminals brought to justice. Many high-ranking Nazis have either fled the country or donned new uniforms and joined in Germany's renewal. Prosecutor, Friz Bauer, does not intend to let up in his fight to bring Adolf Eichmann, one of the prominent engineers of the infamous Final Solution to the Jewish Question, to justice. But some former Nazis, now holding new positions, are not content to stand by and watch, and Bauer cannot be sure of his own life… A nail-biting political thriller about the events preceding Eichmann's kidnapping and extraction from Argentina.
Awards: German Film Awards 2016: Best Direction, Best Actor in a Supporting Role, Outstanding Feature Film, Best Screenplay. IFF Locarno 2015: Audience Award. German Film Critics Association Awards 2016: Best Film. Hessian Film Award 2015: Best Film.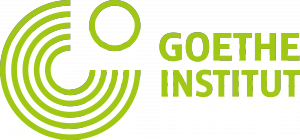 Program
| Mon | Tue | Wed | Thu | Fri | Sat | Sun |
| --- | --- | --- | --- | --- | --- | --- |
| | | | | | 1 | 2 |
| 3 | 4 | 5 | 6 | 7 | 8 | 9 |
| 10 | 11 | 12 | 13 | 14 | 15 | 16 |
| 17 | 18 | 19 | 20 | 21 | 22 | 23 |
| 24 | 25 | 26 | 27 | 28 | 29 | 30 |
DEF
se mi
líbí